Corporate Profile
Message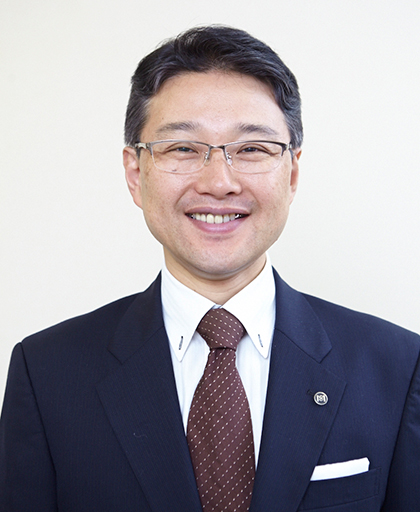 We have gained indubitable achievements since the company has been established. By continuously accepting the challenges of producing high-level items and technologies, we are able to keep our customers satisfied regarding the advanced requests of fastener parts.
We will continue to devote concerted effort to offer the best customized quality products at the fastest speed to satisfy our customers. It has been our goal of solving problems for our customers by working hard on technology improvement and accepting ongoing challenges.
If you have any queries regarding screws, shafts, and other precision fasteners, please do not hesitate to contact us!
Representative

Corporate Profile
Trade name
MIZUKI CO., LTD
Location

Headquarters
717-14 kozono, Ayase city, Kanagawa 252-1123, Japan
TEL +81-467-70-1710
FAX +81-467-70-1770

Founding
May 1939
Established
Nov. 16, 1984
Capital
27,500,000 yen
Representative
Mizuki Taichi
Employees
52 people (male: 42, female: 10)
Products
Screws, precision metal machined parts, shafts, special precision
Affiliates

Thailand

NISSEI MIZUKI CO., LTD.

| | |
| --- | --- |
| Address | :2056 Moo4 Soi Sriboonreung 1, Thepharak Road, Tambol Thepharak, Amphur Maung, Samtprakarn, Thailand 10270 |
| Tel | :66-2758-4330-1 |
| Fax | :66-2384-7542 |
| HP | |
| Product line | :Assembly processing electronic components, automotive electrical parts |
| Employees | :150 (January 2014) |

Nissei Active Co., LTD.

| | |
| --- | --- |
| Address | :2179 Moo4 Soi Sriboonreung 1, Thepharak Road, Tambol Thepharak,Amphur Maung, Samtprakarn, Thailand 10270 |
| Tel | :66-2380-3540-41 |
| Fax | :66-2384-7542 |
| Business content | :Procurement and precision parts sales, in the Asian area and Thailand |
| Employees | :12 (January 2014) |

HongKong

Mizuki Seiko (H.K) Co., LTD.

| | |
| --- | --- |
| Address | :Unit 301, 3/F., Century Center, 44-46 Hung To Road,Kwun Tong, Kowloon, Hong Kong |
| Tel | :852-6971-7140 |
| Fax | :852-3747-9095 |
| Business content | :Procurement and sales of precision metal machined parts towards China |
| Employees | :2 (January 2014) |

Laos

KP-NISSEI MIZUKI (LAO) CO., LTD.

| | |
| --- | --- |
| Address | :Ban Udomwilai, Kayson Phomvihan District, Savannakhet Province, LAO P.D.R |
| Tel | :041-260-281-2 |
| Fax | :041-260-283 |
| Business content | :Cameras, electronic equipment and assembly,etc. |
| Employees | :400(January 2014) |

Main Clients

Iwataboruto Co., Ltd.
Olympus Imaging Corporation
Stanley Electric Co., Ltd.
Nidec Corporation
Copal Electronics
Panasonic Corporation
Panasonic Photo & Lighting Co., Ltd.
Ricoh Co., Ltd.
(In alphabetical order, about 70 other companies)

Banks

The Bank of Tokyo-Mitsubishi UFJ, Yamato Branch
Yokohama Bank, Machida Branch
Kiraboshi Bank, Ltd., Ebina Branch
MAP・ACCESS