PROFILE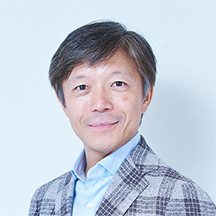 Mr. Kazuto Yamaki

CEO of Sigma Corporation
Joined Sigma Corporation in 1993. In 2012, he became a CEO after experienced a board member, Manager of corporate planning. He frequently come and go between business partners in oversea and his own factory in Aizu, Fukushima Pref., Japan. He is familiar with cultures such as music, philosophy, and art.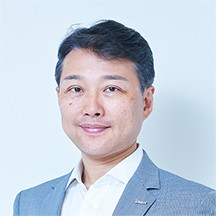 Mr. Taichi Mizuki

President of Mizuki Co., LTD
Joined Mizuki Co., LTD in 1998 after working for a manufacture. In 2008, he became a president. He promotes to construct Mizuki brand with a concept, Global parts manufacture, by entering global business fields.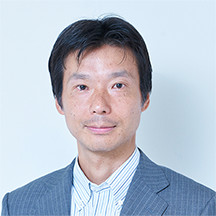 Mr. Tsukasa Yokoi

President of an ad agency
Joined his company in 1993 after working for other companies, and become a president in 2011. He always foresee a half step forward of the era as a manager of total agency between marketing and promotion with passions and knowledges to wide ranges of fields. He inspires other two of them with good talking skills.
Now, all industry experience the paradigm shift with rapid technological evolution from IT to AI. It requires any companies to look at their technologies and their business models from different angles.
What we need to know to survive the era no longer our common sense works?
Cross talks among Mr. Kazuto Yamamoto, CEO of a camera lens maker, and developer of unique new products, Sigma Corporation, Mr. Tsukasa Yokoi, President of an ad agency with experiences with marketing many retailers, and Mr. Taichi Mizuki, President of a long established parts maker, Mizuki, Co., LTD.
1.Destinies taking over businesses from owners
We welcome two long-term coeval friends of Mr. Mizuki. All three of you are second or third generations, who took over business from an owner.
I heard that you get along well. How do you get to know each other?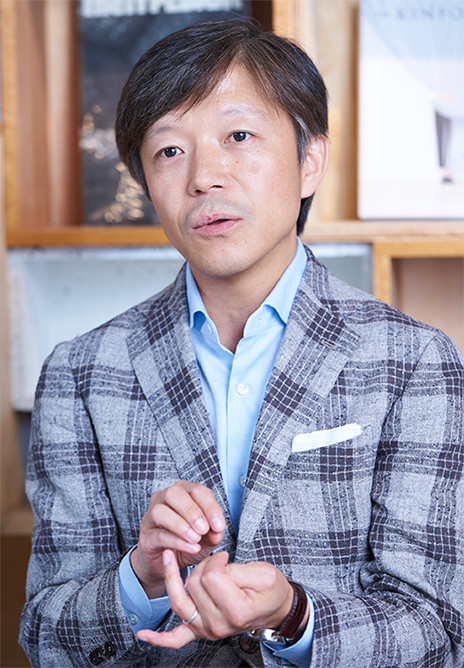 Mizuki

Mr. Yamaki is a trigger.

Yamaki

I met Mr. Yokoi when I was twenties in pan-industry social event for managers, held by a bank.
Although people with a wide variety of age group attended, we were the youngest and only people asking questions to instructors. So, we became a friends.
Also at the same time, I had a trouble in a delivery deadline, and consulted a major camera maker. Then, they introduced me and said "You should contact Mizuki, Co., LTD. Probably, they can offer you good suggestions." Immediately, I phoned Mizuki, Co., LTD.

Mizuki

You visited us the following day after you phoned us.
Yamaki

I remember that. I was sure that we should be something in common by talking Mr. Mizuki, since he looked like my generation and we lived on the same railroad line.
So, I asked his age and old schools on the way to the station after the meeting. So, I found out that he and Mr. Yokoi's graduated the same school and is the same age. I asked him "Do you know Mr. Yokoi?" He said "How do you know him?" After that, we three start meeting together.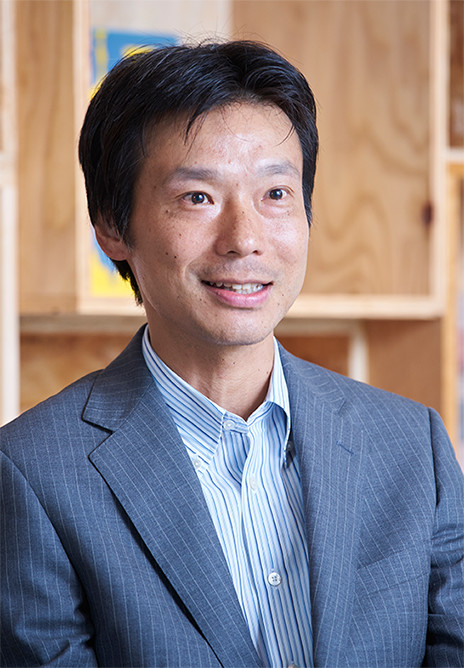 Yokoi

I had met Mr. Mizuki only in wedding ceremonies after the graduation. Suddenly, I got an email asking "Do you know Mr. Mizuki?" I also respond him "How do you know him?"

Mizuki

It's been 15 years after that. I meet on regular basis, and talk about business and private issues.
Starting business with Sigma Corporation by quick environmental actions.
It was dramatic to know one another. What do you ask to Mizuki Co., LTD in business at that time?
Yamaki

I had a problem that our parts no longer match European environmental standards.
Mizuki Co., LTD had already complied with environmental standards. He asked me sending drawings by PDFs immediately.
It usually take time to start trading parts. It needs contracts and NDA and so on. However, Mr. Mizuki was fast.
The coming day, immediately after I reached his factory, he said "Is this one you need?" and hand me similar samples needed. So that, I said "OK. Work it together", and immediately start our deals. At that time, I realize his leadership.
He had detailed knowledges of anything not about parts. He could discuss with our technical staff with the same level. I wished I could have been like him at that time. (Laughing)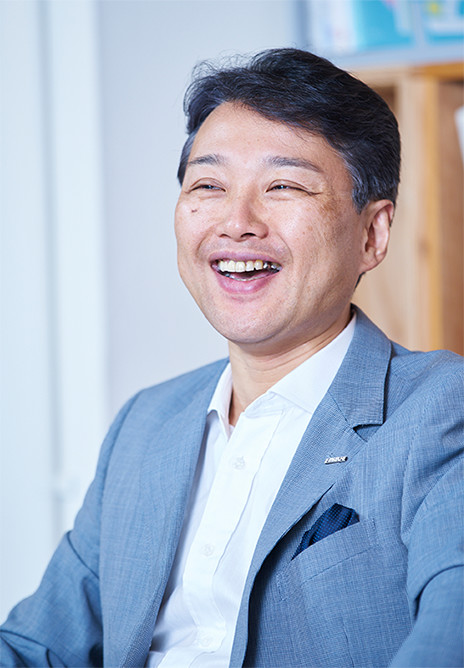 Mizuki

(Laughing) I am happy you say so. Now I can say that I thought it should be easier at the beginning.
It caused many troubles by not manufacturing well, but somehow we made it.

Yamaki

Yes, I remember that. But it is not a problem at all, since Mizuki Co., LTD was fast for any moves.
Our factory is in Aizu, Fukushima Pref. We make all of our products and almost all parts there. We know many companies for a long time. If we know each other for a long time, we can manufacture products without knowing details. It makes difficult to start businesses with a new company.
So, such new suppliers often refuse deals immediately after providing drawings, or say it is not profitable with the prices offered. However, Mr. Mizuki said "I'll do it" immediately. Such flexibility and readiness really helps to do businesses together.
Mizuki

Thank you very much. It is really difficult to differentiate us with other SMEs. It is difficult to find products which are not able to manufacture nowadays.
When our company was founded, networks of local communities and family relations delivered new business. But now, it is global markets. So, my generations are required quicker actions than other companies, and zero defects. Thus, I try serving something extra, what our clients appreciate.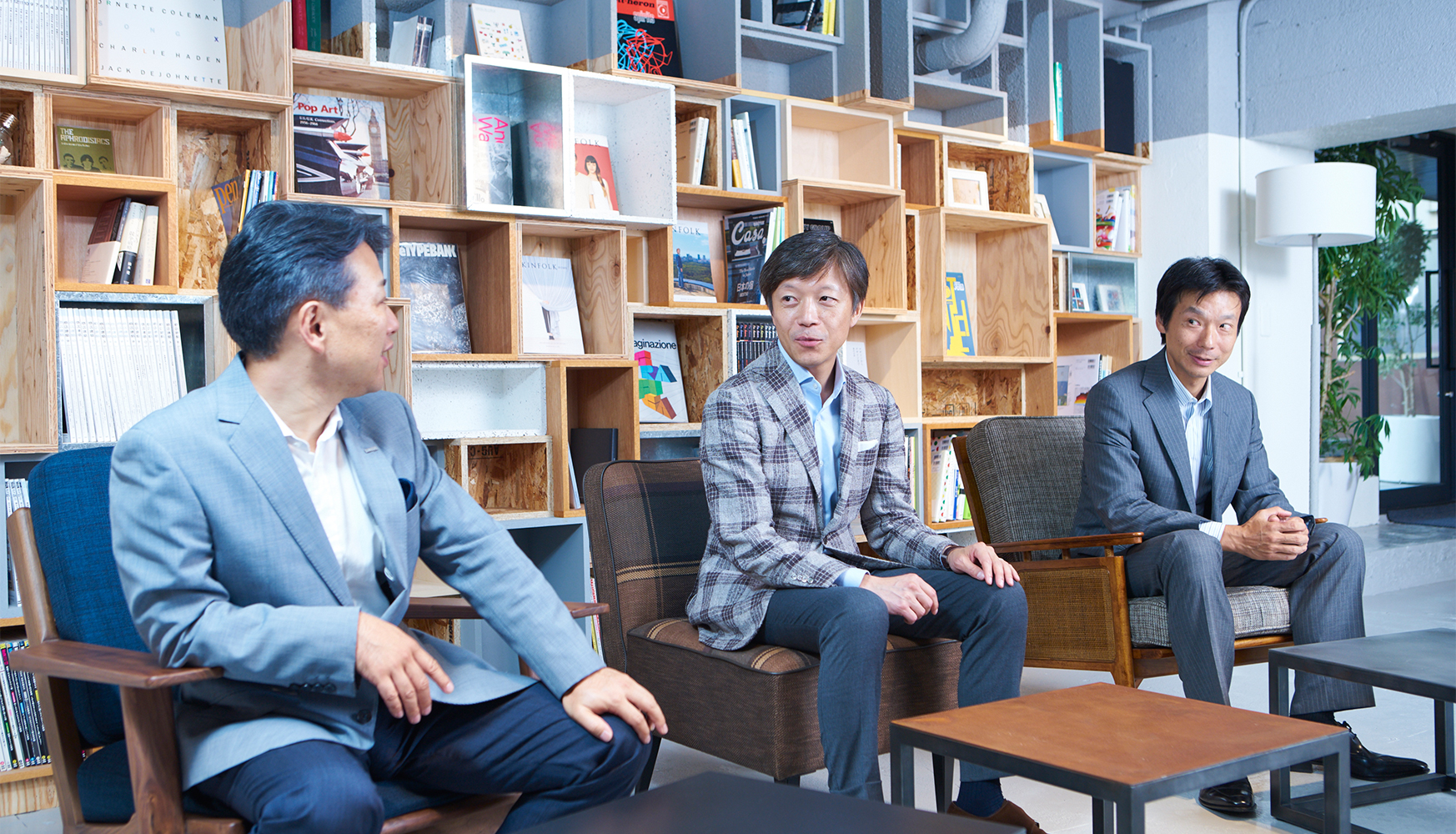 Second presidents and changes of the times
Mr. Yamaki and Mr. Mizuki work for manufacturing, and Mr. Yokoi works for ad industry. Do you inspire one another?
Mizuki

Yes, I do. Recently, all of us become owners of companies. It increase business topics in our drinking sessions.

Yamaki

Mr. Mizuki became a president at first, me at second, and then Mr. Yokoi was.
Mr. Mizuki and I became presidents after our fathers' deaths. Mr. Yokoi inherited the position when the previous president was still alive.

Yokoi

Yes. My father resigned himself when I was alive and inherit the position of a president to me.
Is there any reasons?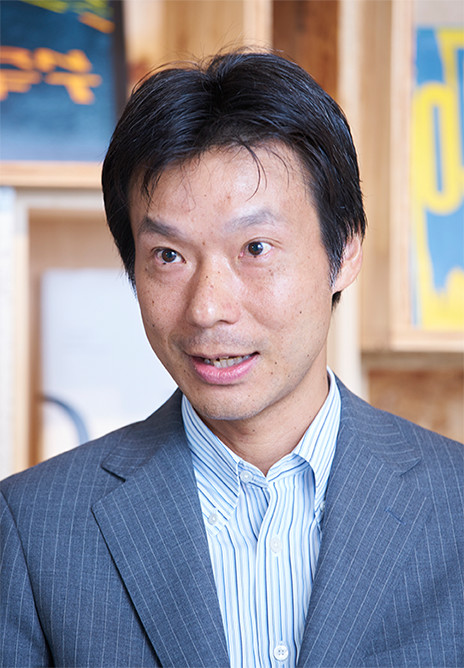 Yokoi

He said his passions and feelings became dull. He inherited all responsibilities and powers to me to be a president.

Mizuki

It is astonished. He worked for creative fields, and he could quit immediately after he felt his limits.

Yokoi

I think it comes from a sense of founders. In our business, fundamental skills and networks do not last forever, unlike your business.
Our industry are directly affected by time changing, and our business flows and approaches change every 10 years. Persons with 60s year old are still able to catch the changes, but it is really difficult for 70 years old person to lead business at front.
Mizuki

It is physically tough since your business face to global markets with long business trips.

Yokoi

Requirements for compliances and PDCA checks change with the time, and managers' responsibilities also change. He probably decided to inherit to new generation with such changes in his mind and increasing staff.