PROFILE
Ph.D., Kenji Onodera

Small and Medium Sized Enterprise Consultant, Ph.D. (in biochemistry)
Experienced university assistant professor and business consultant in financial institutions. Currently, supporting global development of the small and medium-sized enterprises (SMEs).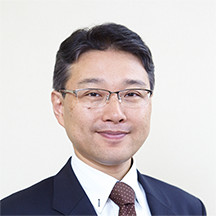 Taichi Mizuki

President of Mizuki Co., Ltd.
Joined Mizuki in 1998 after working for a manufacturer, and was appointed as the president of Mizuki in 2008. He is aiming to build Mizuki brand by providing high-quality products, technologies, and integrated services.
The era of simply making and selling the "good products" has come to the end. No matter the scale of business, Japanese companies have involved in global competition for a long time. Recently, even a small factory must be always conscious about the world markets. What are required for companies engaged in manufacturing? The President of Mizuki Co., Ltd. invites Dr. Kenji Onodera, the vice manager of Sales Development & Global Expansion Department in the Greater Tokyo Initiative (aka TAMA Association) to have a talk about the possibilities of Japan's manufacturing industry.
1.How to Survive in Manufacturing Industry.
The Attitude of "Never Give Up!"
Mizuki

As I recalled, the reason we met was because you were assisting us for applying a subsidy for our prototype development of new technology. At that time, I thought the application would be approved easily, but I remember being severely instructed when showing you our application form. (Laugh)

Onodera

Well, I thought I talked about it very carefully (laugh). It was 6 days before the deadline when I first saw the application documents, and thought it was too late to do a thoroughly rewrite. So, I have tried to tell you politely that you should give up, didn't I?

Mizuki

At that time, I felt like I was pushed down from the cliff. (Laugh)
Onodera

But, I was surprised that you "stay up all night to rewrite" under such condition, and you gave me a nearly completed version the next morning. A company like Mizuki with strong desire to grow, plus will put things into action is worth supporting.

Mizuki

Thank you very much. We started the business 75 years ago, and are aiming to become a 100-year company. To achieve that, I think it is extremely important for not giving up on things.

Onodera

Looking back now, I think your stance of never-give-up leads to the corporate attitude of Mizuki. For my opinion, the characteristic of the company Mizuki is "never turn down requests from customers, never give up," isn't it? Well, it seems easy, but it actually isn't. Many companies are likely to turn down a request if it is difficult to respond or is a troublesome case. However, Mizuki doesn't say no to customers even for the difficult orders. You build up a structure of not to turn down customers by adjusting the production method and partnership to fit customer needs. That really impressed me.
Policy of "Never-Say-No."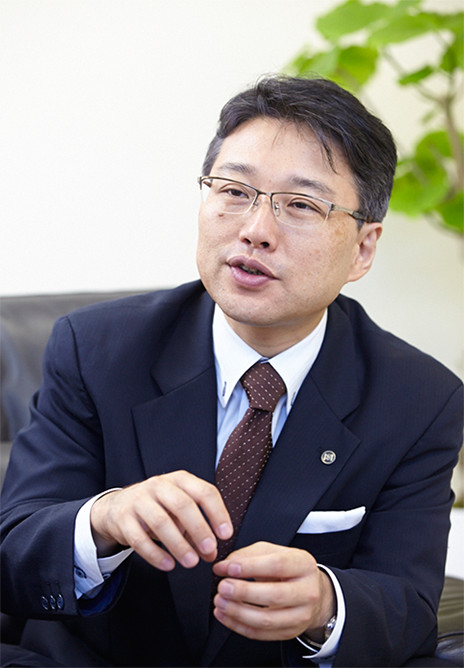 Onodera

"Never-say-no" sounds easy but in fact is very difficult. By seeing your successful cases, I have tried to advise other companies for the same spirit. But, there are not many companies which can do it. So, it comes to me how you have determined to let the "Never-say-no" become a policy.

Mizuki

You are right. Traditionally, the "never-say-no" and "never-give-up" are our corporate culture, and I personally quite conscious of the "never-say-no."
Originally, I worked for a major automotive parts maker. There was a time when I tried to order screws from one of the SMEs. I thought I could order the washers and nuts at the same time, but the company only carries screws, and only for small sized ones. And then I realized that majority of companies could handle for even little changes in specification, and wondered if the customers would be happy to place orders from such companies.
Onodera

I see. Compared to major companies, the SMEs possess fewer types of products and technologies. So, even when there are orders from customers, they are very likely to say no because of the limited products or technologies.

Mizuki

That's very true. But, In Mizuki, we just can't tell a customer "sorry, we can't do it" when the customers have a great faith in us. In order to avoid getting an order that we are not capable of response, we have built a system, by eliciting the needs directly from customers and optimizing the production process with speed. And the system is expected to correspond to all kinds of customer needs.

Onodera

I know you are also very active in approaching to companies to build cooperative relationships in activities, such as seminars sponsored by the TAMA Association. Many companies are troubled by enlarging their business because their response capabilities are very limited. By building a cooperative relationship among the SMEs might just open a future for them for my opinion.

Mizuki

There is another major reason that gives us the abilities of never-say-no; that is, our staff who know the up-to-date situation in manufacturing industry. Our staff can listen to customer needs and respond positively. I believe they are truly our strength.

Onodera

It is true. Also, constructing a system to have employees who can respond to various needs is absolutely necessary for the growth of SMEs.