Episode 2: Our challenges to be a 100 years old company supporting Japanese manufacturing.
2017-02-24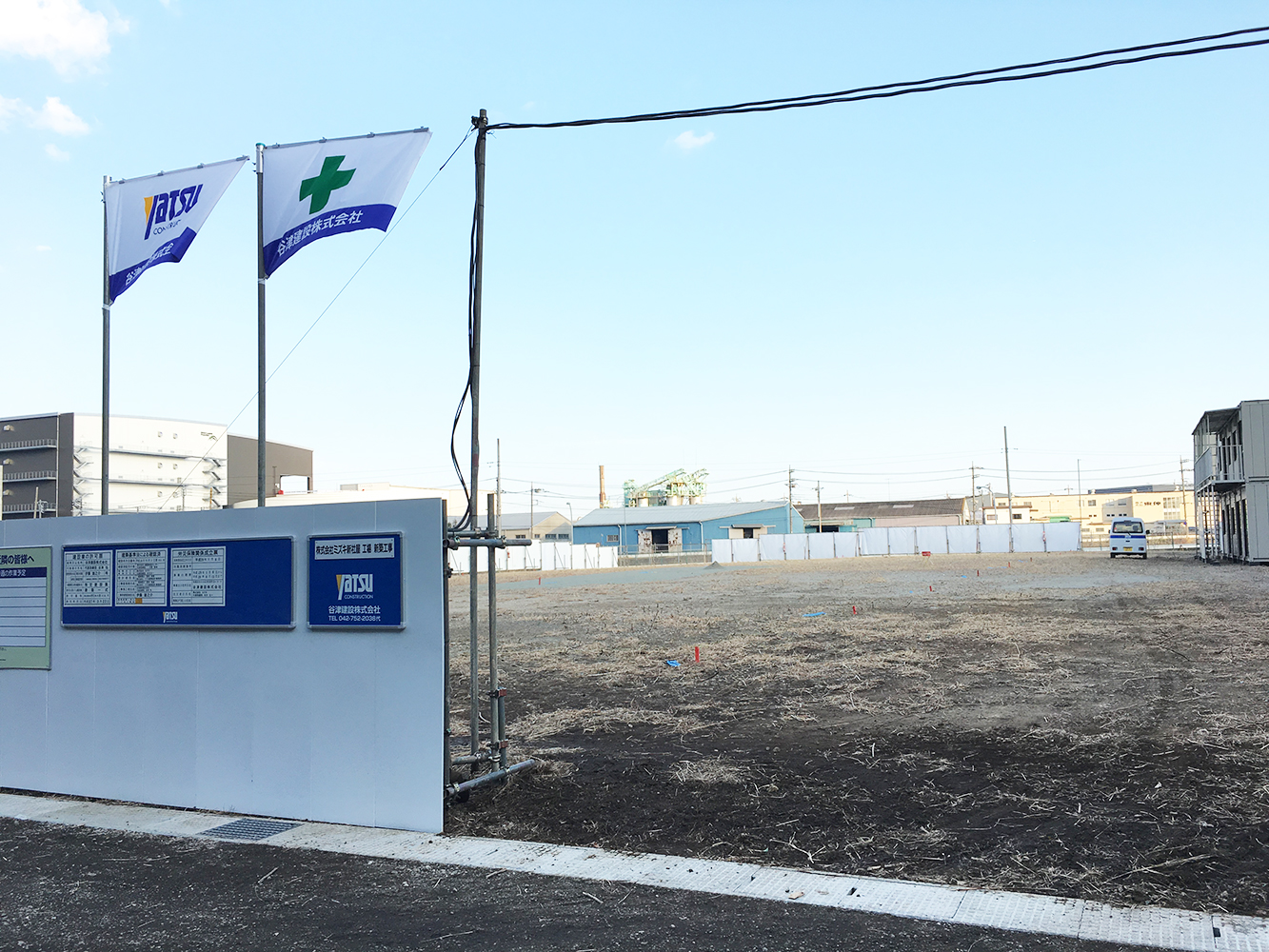 Our new factory project has begun with the ceremony in January.
Completed for positioning of the construction sites and electrical construction with power poles. The construction sites are changing from flat land to real construction site by fencing and building local construction office. This march, fundamental constructions will be taken place. So, it is final stage for factory design, and Mizuki, Design office, and Constructor holds meeting weekly bases.
There are huge volume of drawings, and they are as thick as telephone directories. It is well considered the best configuration of machines, efficient traffic flow, and safety with high-mix low-volume productions to lead Mizuki as "World Class Parts Supplier." To be specific, the aim is to realize leading-edge needs from the world even after 20 years later. So that, Mr. Mizuki, President of Mizuki, works with professional partners by checking through drawings one by one.
Create the space recognize Mizuki's magnetism by "Desinging"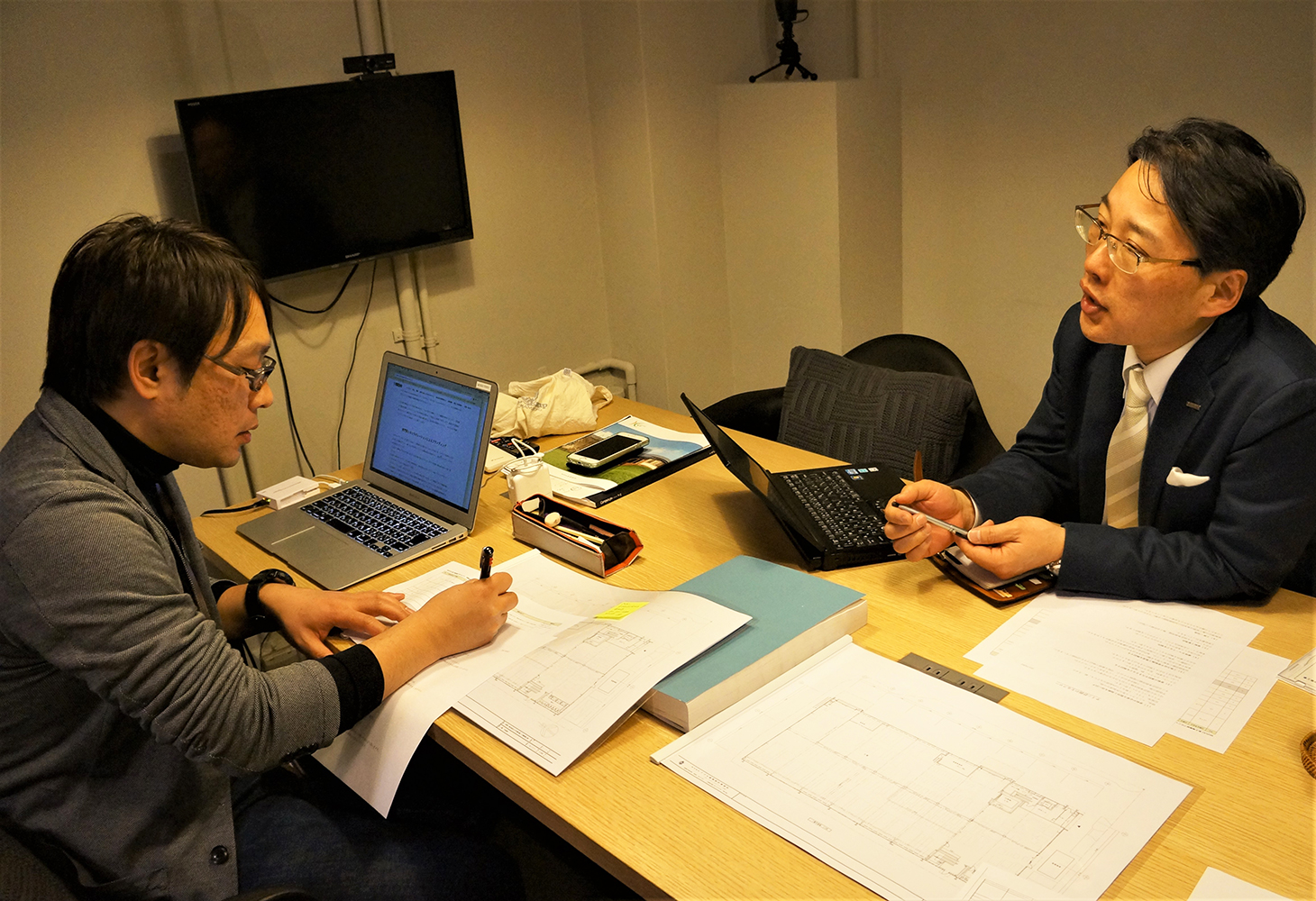 Along with structuring/designing the factory, we are working for sign plan of the factory. This time, we report meetings for the sign plan.
What is the sign plan? And why we need it? We asked Mr. Akihiko Sano, brand designer and owner of Sorekara design office, for the purposes.
Sign tells information needed to start next move. For example, there are sings to direct locations for restrooms or exits in the station. Everybody has experiences to look for the destinations by following signboards or land marks in public facilities, shopping malls, and medical centers. Sign can be easy to understand as its function, and also, it changes images or atmosphere in place. Thus, many companies have introduced the sign plans in their offices and factories.
Mr. Mizuki asked me to make interior spaces to accomplish their company principal and concepts. I make a proposal to the sign plan and displays as a brand designer.
I would like create not only efficient production environment, but also common spaces to harmonize Mizuki's passions among staff, suppliers, and all visitors.
The sign plan is still under contemplation. They hold meetings with constructors periodically to make the sign plan with Mizuki's logo and typography.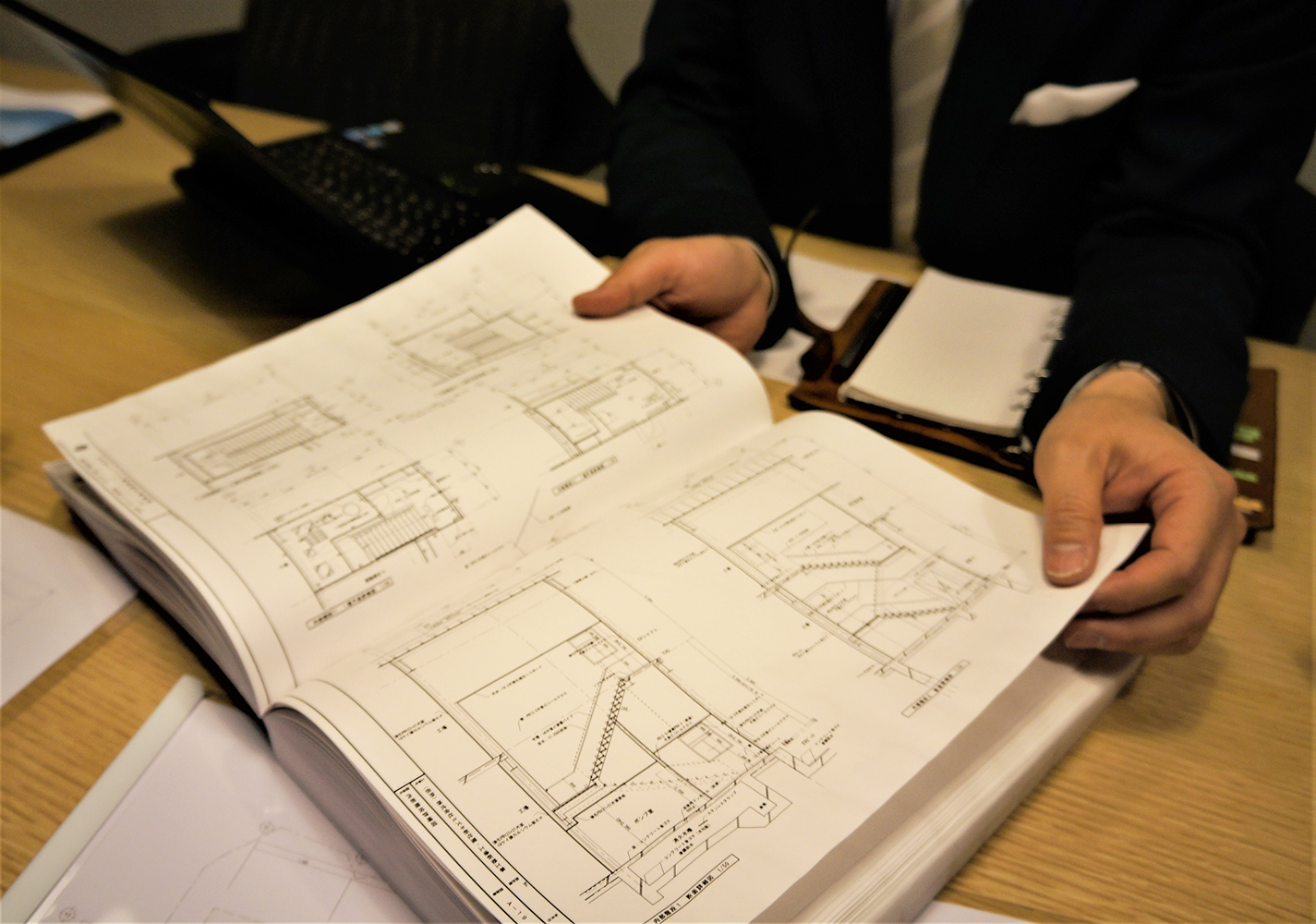 In the meeting, they discussed about traffic lines one by one such as how visitors feel when stepping in entrance hall, how to guide visitors by signboards without stress, and the route to cafeteria for staff members. The most impressive discussion in the meeting was a way to share Mizuki's view of the world such as their passions and attitudes for the manufacturing. Mr. Mizuki repeatedly said "Do the work which appreciated." We will focus on how working site changed by designs, and how they make shapes of our thoughts.
Mizuki rooted in Local community and Japan
Many manufactures build their factories overseas. Surely, total costs, including lands and wedges, can be cut by off-sharing manufacturing departments. Sometimes, Mr. Mizuki is asked "Isn't it inefficient to invest domestically? Is it right thing to do as business strategies?" But, why we build new location in Japan.
Mr. Mizuki explained "We should not focus in short period like five or ten years later. We need to be a company lasts more than 100 years with good conditions. We need to offer the most valuable works in the world even in the future that our children or grandchildren work. Moreover, we need to make a company supporting Japanese manufacturing from the platform. Therefore, we challenge to root strong in Japan to be World-Class Parts Manufacture from Japan."

What is the significance of existence for a company? Some answer it is to gain profits. However, there are always staff. Nobody knows what happen in 100 years later. We understand Mr. Mizuki insists to give working places for our children and grand-children.

Third issue is "Vows by professionals in the field site: Two platform supporting the new factory." Please check out our serious will. https://www.mizuki-corp.co.jp/special/sp_03