2.Coexistence of Flexible and Core
Sigma Corporation founded 55 years ago. How do you respond to huge environmental changes?
Yamaki

Yes, our market really changed. When our company was founded, optical industry was experiencing good days, and there were many lens makers in Japan. In the bars in Ginza, you could find many presidents from lens makers. Like the IT boom in Japan a little while ago, there were many lens markers. However, the camera boom ended, and we experienced severe competitions. Finally, only three companies left.

Mizuki

We experienced drastic changes from Film to Degital, and from manual focus to automatic.

Yamaki

You are right. I feel completely changed. It has been 177 years after daguerreotype camera had invented. From that time, our passion for taking beautiful pictures has not been changed.
Times and technologies have changed, but we have not changed our stances to make camera able to take beautiful photos, even in other camera makers.
Well. I believe camera manufacturing needs specialized technologies. What do you think of the technologies?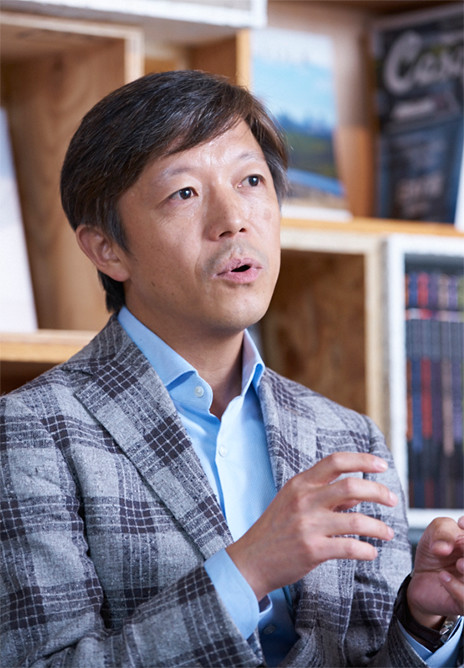 Yamaki

We need to build up our technologies. You cannot start a new stuff suddenly. Experiences and failures by each staff member step forward to next steps. So, it is important not to change staff, but to share knowledges. If we do not share the technologies obtained by one of company members, it will vanished after the member left. Thus, sharing the technologies will differentiate us from other company.

At the same time, I believe that built-up know-how helps to earn customer's trusts in Mr. Yokoi's company, even though the ad industry differs from manufacturing. I believe it is in common.
Sigma Corporation manufactures lens, a leader product since founded, as well as distinct cameras such as sd and dp series. I feel your manufacturing come from a unique perspectives. Please tell me if you have any reasons to do so.
Yamaki

I have three major reasons.
First, I would like to differentiate us from other companies.
Because many of our colleagues are major enterprises, we as SME always think of "What is the products or the services which differ from other companies?" and "How do we answer to our customers' needs with unique perspectives." After searching the points that our customers appreciated, we created such products or ideas.

Second, I believe it is the common issue also for you two. It is important to maintain employment as well as to earn profit for unlisted SMEs.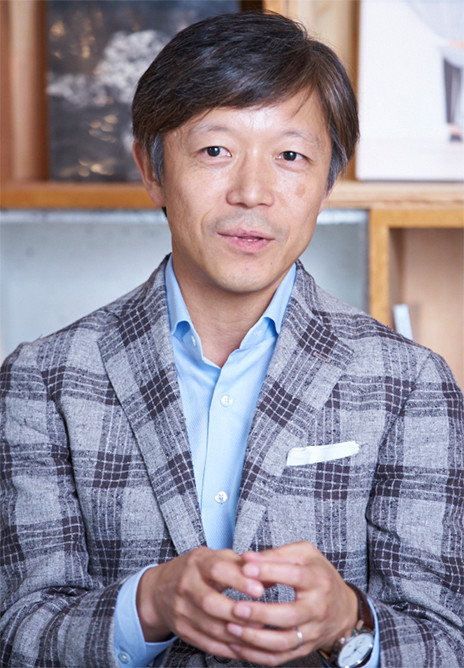 Mizuki

Yes. It is an issue directly affect to our business.

Yamaki

We clarify our standing positions, and we need to be trusted by customers and to be an attracted company. Such efforts, I believe, make possible to maintain our business and our employment. We strategically develop new products with long-term vision, "Be a company loved by our customers."

Third, it is fun to make unique products. It is fun to suggest new idea to customers and it motivate ourselves.
So, we work for such this.
Mizuki

It's great.
Digital cameras had been sold as many as they made in a peak time, around the year of 2008. If I were you, I would rather work for OEM from major enterprises for stable income than long-term vision or so.

Yokoi

You also try to design your company itself for 5 or 10 years later, by creating cameras for who really love cameras.

Mizuki

A large capital spending is required to have your own factory in Japan and to process all in one line from manufacturing to sales. I am impressed to maintain your business style and that you can do it thoroughly.
The importance to catch the market needs
I believe that it is important to listen to customer needs in common with Mr. Yokoi's business. What do you think?
Yokoi

There is a difference between manufacturing and servicing industries, B to B and B to C, but I believe there is no difference in essential part which you need to listen to customer needs.
Do you think customer needs change in time?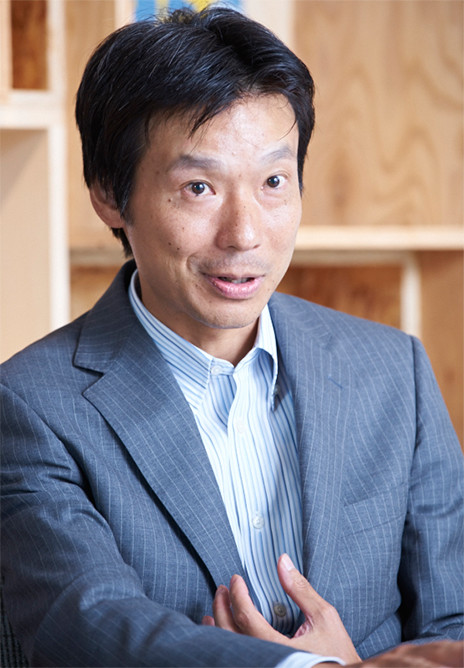 Yokoi

Yes. I feel that apparent needs are getting less and less for the ad industry, nowadays.
Our clients are company making articles for daily use and chain-stores. In the past, their customer needs of what they want were so obvious.
So, we could achieve the goal to sell goods by transferring the needs for product developments or floor design of shops.
However, we experience deflation with overflows of many goods, and our customers do not know what they want well.
In such situation, what kinds of views we need to have?
Yokoi

It is a marketing view point not for self-satisfaction, but for customer's unobvious needs.
It is important to select optimized outputs such as posters, SNS, or events after marketing well.

Mizuki

Umm. It is different from usual for Mr. Yokoi. He answers with capturing fundamental essences.

Yokoi

I differ from the usual since I am not drinking today.

Yamaki

May be because Mr. Yokoi's brother is here today.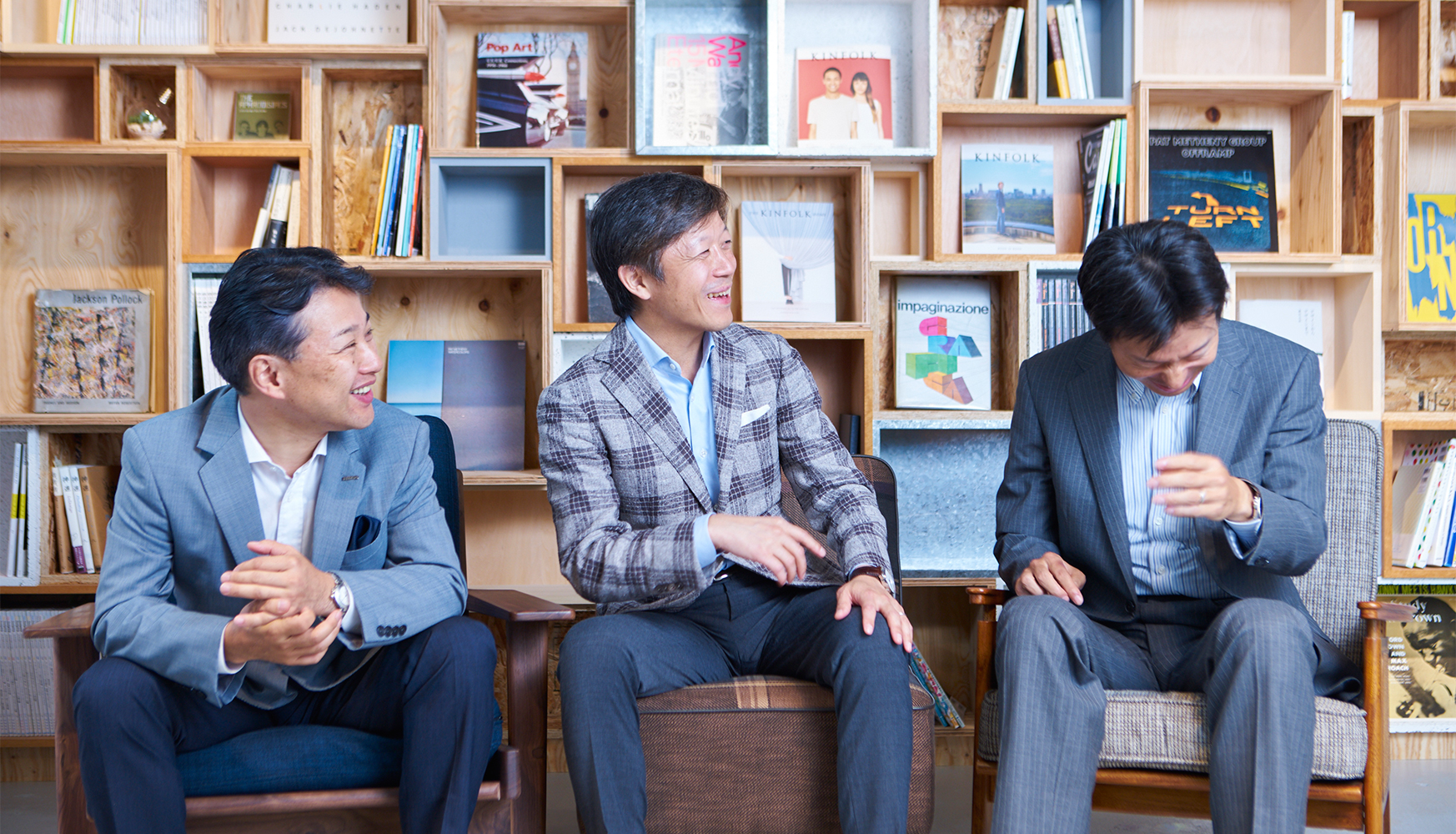 Think of customers more
Mizuki

It is cool concept, "Design the feeling of the wants", shown in a webpage of Mr. Yokoi's company.

Yokoi

The concept describes our company well.
We do many things such as possessing a printing factory, produce paper-craft works, and holding events. So, we are not ad agency only for advertisements. What we do is to create and describe feeling of the wants. I would like to clarify such points.
Mr. Yokoi's company carries a product called "Life-action calendar." It is unique not only to answering customer needs, but also to developing a product from investigated research data. Please tell us anything during product development.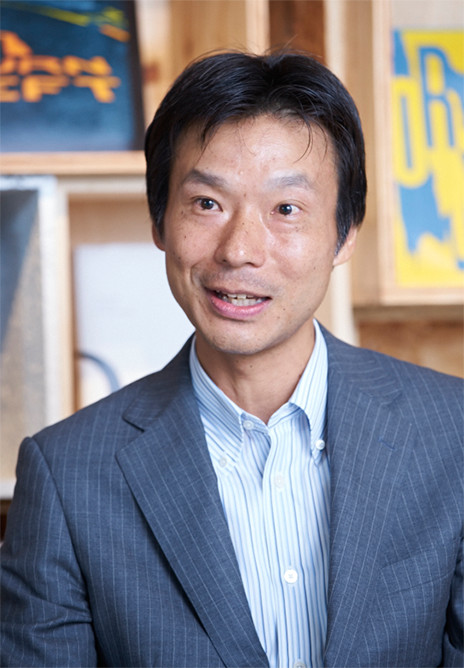 Yokoi

Our company started from consulting for sales promotion of sales floor. There are many companies to assist sales promotions based on sales floor management. However, we feel proud that we are the pioneer starting from sales promotion of sales floor with our strength on it. We need to know more about customers visiting sales floors to know how to modify sales floor or how to sell more.
All the customers spend daily lives, and they purchase things after they want the things by spending lives. So that, sales promotions are affected by how well we know about customers' lives. It leads to periodical issue of "Life-action calendar."
It means that you consider about the customers next to your clients in front of you.
Yokoi

Yes. It seems that Mr. Mizuki and Mr. Yamaki weight on the technologies on first glance, but you actually consider about the customers next to the clients. I think you renovate your technologies or create new services by thinking about how to fit to the customers' needs. Is it correct?
Mizuki

Yamaki

We are impressed. You are right.
I heard that Mr. Mizuki also focus on approaches other than products, such as attachments certificates of quality guarantee and usages of foreign languages.
Mizuki

You are right. The first thing we need to think of is dealing with customers' needs such as "Please attach a paper work for guarantees", or "Please reply in English."
If we say "It is not our task to prepare paper works. We are a parts manufacture", we are getting behind of global competitions. Many of companies business with global markets try to comply with customer needs.
Secrets for Flexible management
There are three things in common, to be objective, to be flexible, and to think of the customers next to clients. Why do you do so?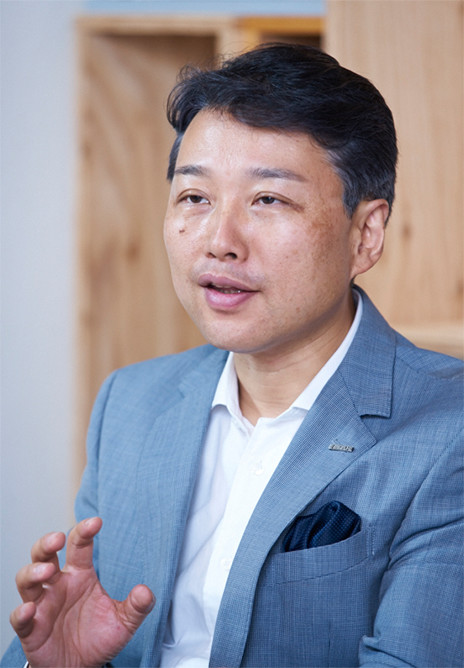 Mizuki

It comes from critical feelings for me. I believe that there are no expansion of manufacturing industry in Japan any more. So, I always feel fear of crisis. Thus, I expand our business area globally, and I try to correspond to all the people in the worlds who want to have our products.

Yokoi

The reason why we can be objective and flexible is because we always consider two types of customers: Clients and Users who purchase clients' products.
Yamaki

It is because of the fear of crisis for me, too.
When I think of how to survive, I think that strong one does not always survive and suitable people to the environment will survive.
The important thing is to think well in next decade. It will be the end if you decide rules you must do. My favorite philosopher is Dr. Paul Karl Feyerabend who published a book titled "Against Method." In the book, he mentioned "anything goes." In Science history, a new theory is developed when a theory is denied. So, you cannot see the nature of the truth if you focus only on a matter. It is cool, isn't it?
If you think what we need or what we need to change, you will find flexibility and cores (fundamentals).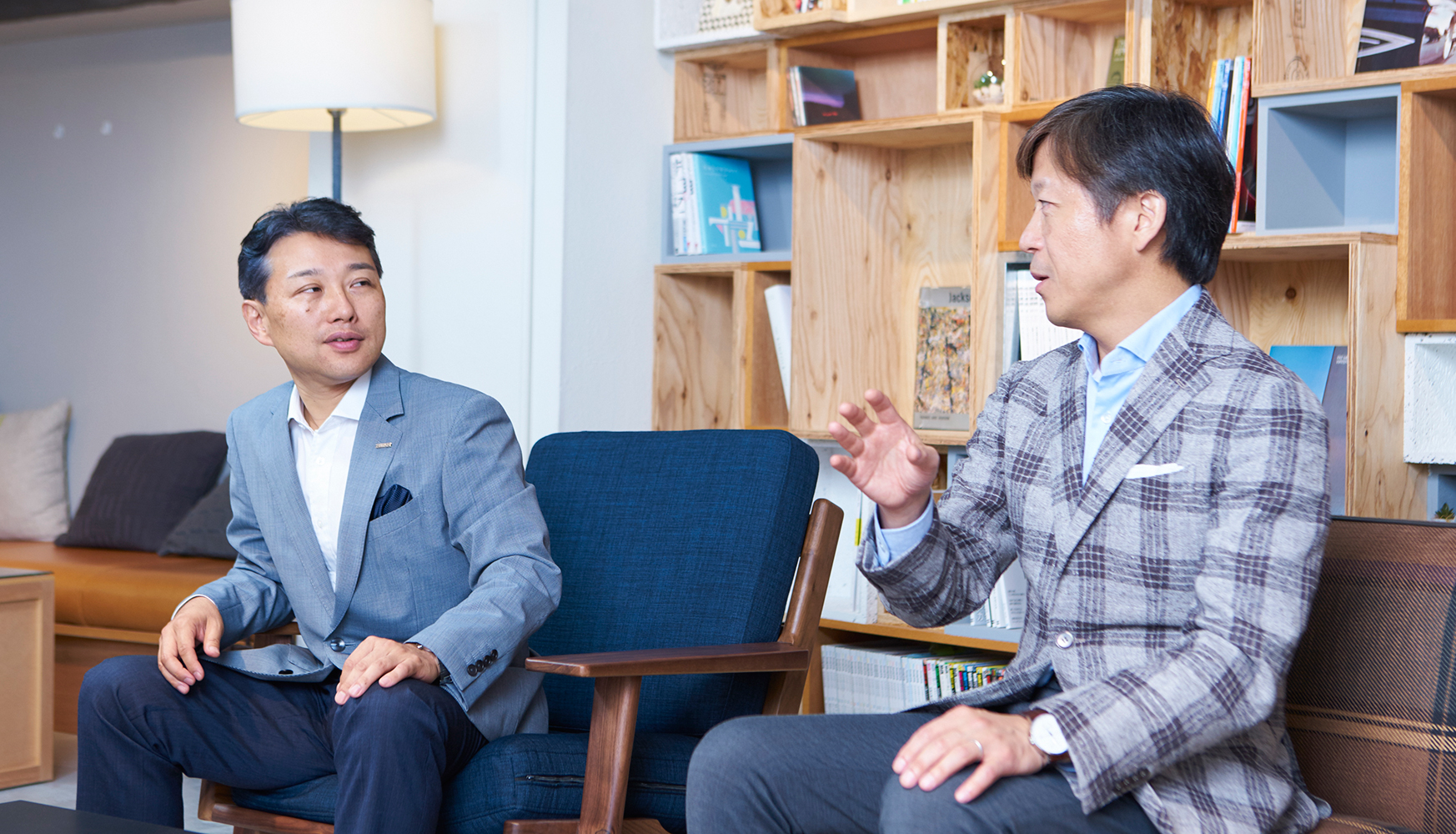 Mizuki

Certainly, "Think" is a keyword. I believe that We three of us are linked by "Think."

Yamaki

There are many managers who say "It's the era of blah-blah-blah." I don't believe such things. Nobody foresee the future, or they would be fraudsters if they were. (Laughing) I know everybody is uneasy for the future.
The true answer comes after you think many times.
I trust one of designers in my company. The reason why I trust him is because he struggle until he reaches a final answer. He completely changed a design even after many reviews and making a mock. Of course, I suppressed that it was really changed, but it came from many trials to the ends. The outputs were quite different from initial images, but it realized me there were the same in nature.

Yokoi

It is really reliable to think till the end.

Mizuki

Although a designer is cool, who renovate cameras with so unique designs like dp series, Mr. Yamaki is also cool. I am impressed that he can give green light to such ideas. I think your industry also suppressed.

Yamaki

I told to designers to do whatever you like since it wouldn't sell well.(Laugh)
I believe creators, like designers, need freedom. Even if it won't sell well, sales amount will not change, and zero remains zero.

Yokoi

Does that design come from optical base? Or a designer created after considering product designs.

Yamaki

It is both. Because cameras are tools to take photos, positions of dials and lens are somehow fixed, and designers propose design concepts based on such positions. Thus, there are many issues between designers and engineers until they reach to a final form. However, their goal is the same direction, and they can reach a conclusion by the end.