4.Future of the Japanese Manufacturing Industry
Create a Japanese Brand Being Used World-wide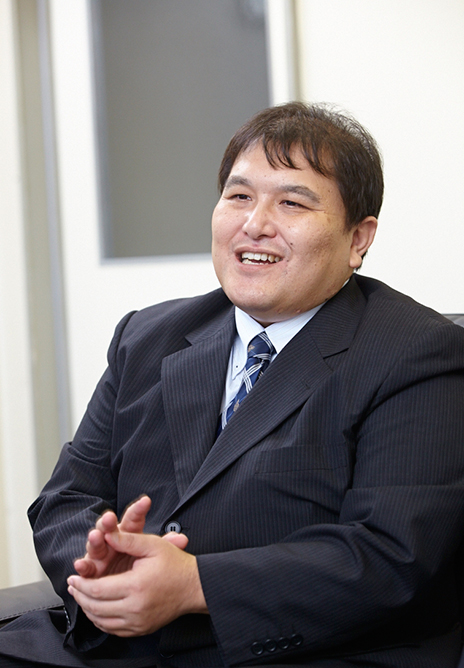 Onodera

Do you recommend applying for the TAMA BRAND recognized by the Greater Tokyo Initiative? The statement of "becoming a global parts maker" is listed on the application form, but Mizuki already is a global parts marker in my opinion.

Mizuki

Thank you for your recognition. Our company might have finally stepped up to the arena of global competition; but it is not our goal. We not just want to be a global player, but we want to be a top one when thinking of Mizuki's future in 5 to10 years.

Onodera

I see. I am expecting on it too.
Mizuki

We work consistently from the very beginning, and finally have the customers from Singapore and China trying our products. We expect ourselves to be a top runner in the industry, and keep working hard to liven up the region and Japan more.

Onodera

I think it is also important you continue to build the Mizuki brand.

Mizuki

You are right! We need to have an identity as a company to create the Mizuki brand. We want to be a company the customers can rely on, and can find solutions for their issues. We never say no, never give up, and never turn the customers away. Our spirit and guts are second to none.
Manufacturing Isn't Just About Technology.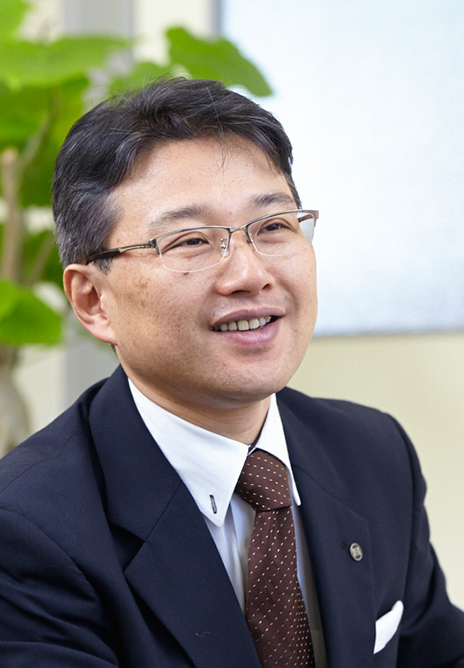 Mizuki

Actually there is no so-called "No one but us can do this kind of technology."

Onodera

Well, we often hear stories about a unique technology owned by some kind of small factory. What you said is it rarely happens; exclusive technology, in reality, merely exists?

Mizuki

That's right. Technology is very simple if you know the principals. An exclusive technology rarely happens. Besides, it is dangerous to only rely on one certain technology in my opinion. Sales based on only one technology will not last long. Knowing the needs of customers and then matching technology to fit those needs is the natural evolution of business. And because of the natural flow of process, new technology might be developed.
Onodera

That makes sense. It is about pursuing customer services, rather than pursuing the technology, isn't it? What Mizuki is supposed to do is working on "a total service, including technology, only available from the Mizuki" rather than "technologically only Mizuki is capable of doing it."

Mizuki

It is very risky to only depend on technology for achieving business continuity. A company will have a better chance to survive if it dedicates efforts on response capabilities and corporate attitude.

Onodera

In price competition with companies around the world, it is necessary to raise superiority other than price factors for our domestic SMEs. I do realize the technology and quality have been thought of the strengths of Japan so far. But, raise superiority in service rather than technology and quality will be one of the factors to win competition globally.

Mizuki

We realize it isn't enough to have a technology simply for manufacturing good products from now on. We try to find the customer needs and strive for the needs even if the task is very difficult. Also, we want to increase our management resources to correspond to the new needs.

Onodera

I have to say as for obtaining reliability from the customers, there are a lot of things to learn from the Mizuki's efforts, such as in-house training system to endure orders, and construction of cooperation with other companies in the same industry. I would like to pass along the Mizuki's concepts to members of the Greater Tokyo Initiative, and hoping these will lead to the activation of the entire region.

Mizuki

Well, I think we need to establish solid strategies because our goal is to become a 100-year company by focusing on global markets. Finally, I want thank you for being here today.

Onodera

The pleasure is mine.
PROFILE
Ph.D., Kenji Onodera

Small and Medium Sized Enterprise Consultant, Ph.D. (in biochemistry)
Experienced university assistant professor and business consultant in financial institutions. Currently, supporting global development of the small and medium-sized enterprises (SMEs).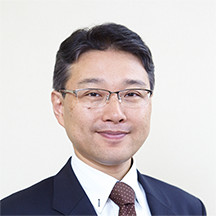 Taichi Mizuki

President of Mizuki Co., Ltd.
Joined Mizuki in 1998 after working for a manufacturer, and was appointed as the president of Mizuki in 2008. He is aiming to build Mizuki brand by providing high-quality products, technologies, and integrated services.