3.Flexible Way of Business Operation
Business Efforts to Accommodate the Worldwide Needs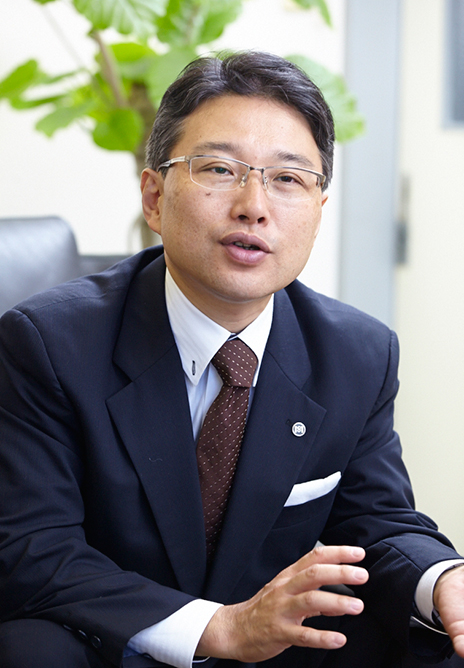 Mizuki

Market has changed constantly; now, the environment surrounding our company has also changed significantly. Until now, it was difficult to keep price competitive in Asia. But in recent years, we are able to match the price requirement of customers in China and Southeast Asia.

Onodera

in general, it is said that started with China, the price competition is severe among Asia. However, the labor cost in China have gradually increasing as well. I might say that it is rather than price but the added value becomes the winning factor even in Asia.
Mizuki

We have been pursuing methods to optimize performance in technology than anywhere else. To achieve it, we strive for the production efficiency by finding better suppliers, developing efficient processing machinery, customizing our own inspection machines, etc.

Onodera

I see your points. And, you also do the manufacturing machinery's overhaul yourself, don't you?

Mizuki

That's right, we are lucky to have excellent engineers here who are capable of remodeling and customizing the old machinery into better ones, even better than the new ones. And because of that, our fixed cost is declining while production efficiency is increasing. We are also able to reduce the production defects as well as human intervention due to the high production accuracy; so, the manufacturing cost for each unit dramatically decreases. All of these contribute to the secrets of why our price can be so competitive.

Onodera

in respect of price competition, the fixed cost of machinery does not affect so much, nor does the raw material cost. It is the labor cost playing the crucial role. The longer manufacturing time spent per unit, the higher labor cost will be; and therefore lose in price competitiveness. In other words, shorten the manufacturing time will consequently decrease the cost, therefore, increase the competiveness.

Mizuki

Besides price, there are other factors influence the competitiveness. For instance, in recent years, manufacturers' request for specification has gone up. When the standard of dropping parts from 10cm above without causing any problem has changed into the standard of even if slammed into concrete from 1 meter without causing any problem, most manufacturers decided to quit. But, we took the challenge by developing new equipment and introducing into the production to get over the hurdle. Customer satisfaction as the result has gone up, as well as orders.

Onodera

I see. The production flexibility of Mizuki serves as the role of price competitiveness.
Flexible Way of Business Operation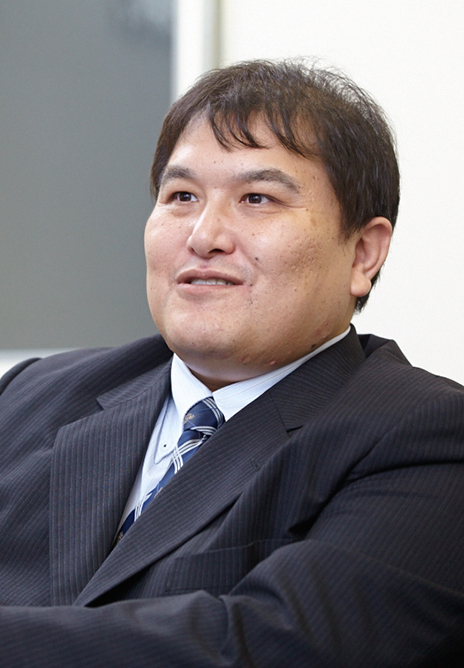 Mizuki

Well, I think there are some fields that still price oriented after all. For instance, products used by everyone, such as fridge or washer, will have to be at an affordable price, so parts for those products will have to be cheap correspondently. It seems low price is really the key in competition.

Onodera

Well, because the situations are different by markets, I will have to say we need to take a measure of each market.

Mizuki

It is very important to find a market with a balance in Quality, Cost, and Delivery. There are surely fields that SMEs can beat the competition and provide profitable products. For instance, some famous restaurants directly order fresh veggies from local farmers with small quantities. Japanese SMEs, like the local farmers, can have advantages in orders of small quantities and difficult specifications.
Onodera

I agree. The SMEs that are good at producing small amounts but many variations have competitive advantages. High value-added products will not be involved in a simple price competition. The SMEs will also have to have strategies. In order to survive.

Mizuki

We identify the fields that we are likely to win. Find out a proper market and invest in it! The Japanese SMEs should be able to grow further. Rather than staking the company's future towards the hopeless big markets, adjusting ourselves to find the fields with chances, as well as being flexible are very important.

Onodera

I agree. It is necessary to be flexible in order to correspond to the market. Constantly thinking about company's market position and respond to the market are very important for the SMEs.